Coorg is set up idyllically amidst the Pushpagiri Hills. Offering the best views of the spectacular Western Ghats, this quaint hill station is known as the 'Scotland of India' for its natural beauty. The undulating hills of Coorg are covered by coffee plantations and veiled by mist. It is one of popular weekend getaways from Bangalore and with a private cab from Bangalore Wheels, you can simply relax and enjoy the drive to this quaint hill station.
Being the highest producer of coffee In India, Coorg is teeming with its exotic aroma. Coorg owes its misty weather to rainfall as it is among the places with the highest rainfall in the country. The striking beauty of Coorg makes it one of most popular hill stations in South India. Popular among nature lovers, adventure seekers, and honeymooners, Coorg is the perfect destination for a rejuvenating holiday.
Honeymooners can enjoy fun and romantic activities to do together. Make the most of your time as you witness stunning sunset from the vantage points across Coorg. Trek up to the Tadiandamol Peak to catch the astounding view of the city and explore hidden gems across the city. Other prominent trekking trails are Pushpagiri and Brahmagiri. The serene scenery, pleasant weather, vibrant wildlife, and splendid aroma of coffee makes Coorg the best holiday destination near Bangalore.
The distance between Bangalore and Coorg is approximately 267 kilometers and it can be covered in around 5 hours. You can enjoy a comfortable trip by hiring a cab from Bangalore to Coorg Car Rental Services and stop over at the major tourist attractions along the route.
---
Booking a car rental through Bangalore Wheels is the perfect way to have a reliable and safe vehicle to explore the beautiful hill station of Coorg. One of the leading car rental company in Bangalore, we have a diverse selection of cars in our fleet that are perfect for different specifications and budgets. Choose from the below list of vehicle types for your trip to Coorg from Bangalore:
Your Car Rental Options from Bangalore to Coorg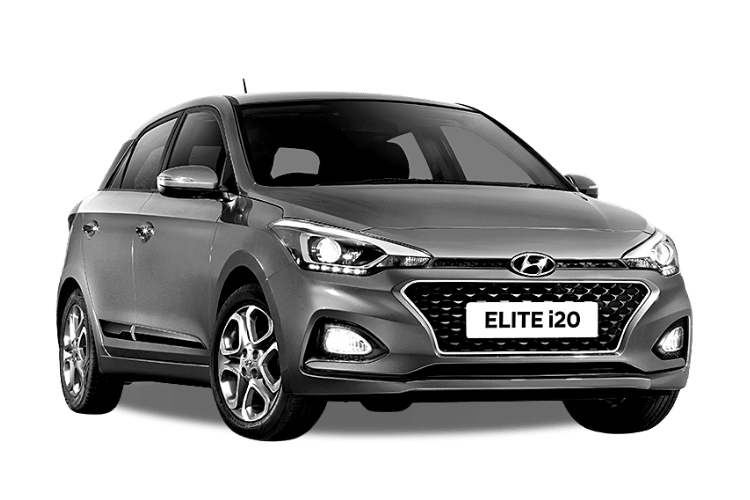 HatchBack
Smaller size means easier manoeuvrability. If you're heading on a road trip to Coorg from Bangalore, our hatchback hire cars from Bangalore Wheels are by far the best way to negotiate the notoriously narrow roads that thread through its charming towns and villages.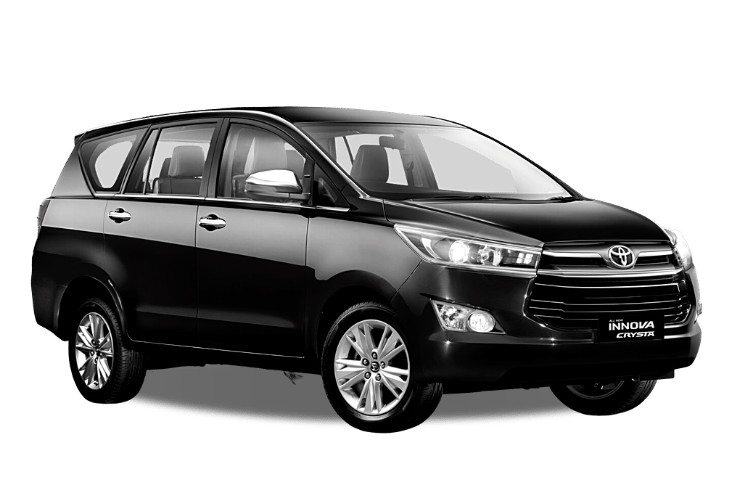 Toyota Innova
A Toyota Innova from Bangalore to Coorg Car Rental service is a great way to travel with a crowd. Whether you're planning on camping or sticking around the city, an Innova rental is perfect for large families or groups and great for road trips, business trips, or vacations.
Sedan
Sedans are perfect for most trips because of their great fuel economy, ease of maneuvering, and affordable rental rates. With a Sedan rental from Bangalore Wheels you can seat up to 5 passengers, stow your luggage, and still feel comfortable as you travel around town or down the highway.
---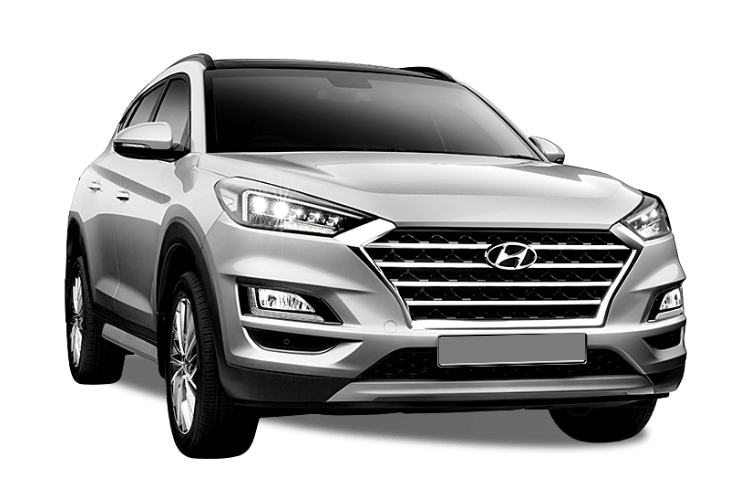 SUV
SUV car rentals are popular because of their spacious interiors and smooth drivability. They can take you quickly up steep hills and help you safely navigate inclement weather. Hire an SUV from Bangalore to Coorg rent a car service and enjoy a luxurious ride to Coorg.
Tempo Traveller
A Tempo Traveller from Bangalore Wheels is a great rental option for group travel. There's plenty of room in a Tempo Traveller to transport large items or large groups for any type of road trip. Plus it's easier to keep track of your whole party if you don't split up into separate cars.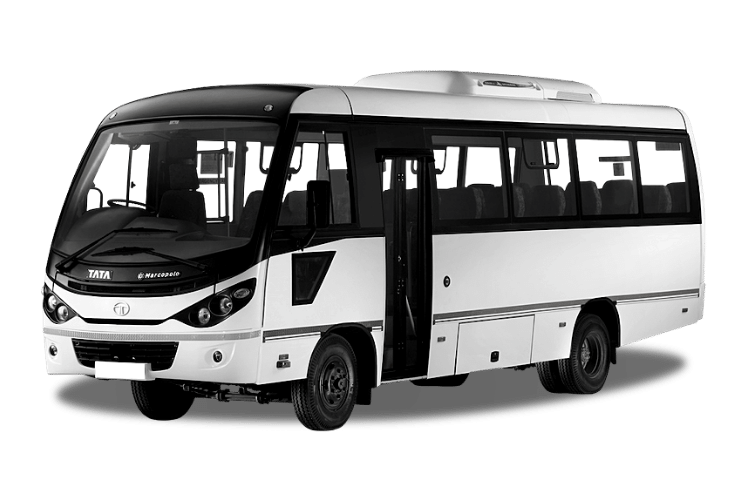 Mini Bus
It's not every day you end up travelling with a large group of friends, colleagues or family. Getting from Bangalore to Coorg with multiple passengers poses its own unique challenges. When you book a Mini Bus from Bangalore to Coorg, you can accommodate the entire group in a single vehicle.
What to expect with Bangalore Wheels
Pickup from your doorstep in Bangalore
No hidden fees in your Bangalore to Coorg car rental fee
Affordable prices along with break up of charges in detail
Any additional charges and night charges applicable will be mentioned in the itinerary
Vehicles in excellent condition
Friendly and Supportive customer service
Well experienced and well mannered drivers
Flexibility in operating hours
Why book with Us?
Choose from our diverse fleet of vehicle options in Bengaluru
Easy to use online booking option available
No cancellation charges upto 48 hrs
Easy to book Bangalore to Coorg Car Rental service
24/7 customer support
Price / Tariff / Packages
One Day Bangalore to Coorg Car Rental Package
| Vehicle Option | Duration | Kms Included | Package Cost |
| --- | --- | --- | --- |
| Tata Indica | 2 Days | 700 km | ₹ 8000 |
| Swift Dzire | 2 Days | 700 km | ₹ 8700 |
| Toyota Etios | 2 Days | 700 km | ₹ 9400 |
| Chevrolet Tavera | 2 Days | 700 km | ₹ 10000 |
| Toyota Innova | 2 Days | 700 km | ₹ 11400 |
| Tempo Traveller (9 -12 Seater) | 2 Days | 700 km | ₹ 13100 |
| Tempo Traveller (13 – 14 Seater) | 2 Days | 700 km | ₹ 14000 |
| Mini Bus (18 – 20 Seater) | 2 Days | 700 km | ₹ 22600 |
| Bus (49 Seater) | 2 Days | 700 km | ₹ 30600 |
Bengaluru to Coorg one day car rental package cost includes Driver Batta, Parking & Toll gate charges.
Multi Day Bengaluru to Coorg Car Rental Tariff
| Vehicle Option | Price / Km | Driver Bata |
| --- | --- | --- |
| Tata Indica | ₹ 9 | 250 |
| Swift Dzire | ₹ 10 | 250 |
| Toyota Etios | ₹ 11 | 250 |
| Chevrolet Tavera | ₹ 12 | 250 |
| Toyota Innova | ₹ 14 | 250 |
| Tempo Traveller (9 -12 Seater) | ₹ 16 | 350 |
| Tempo Traveller (13 – 14 Seater) | ₹ 17 | 350 |
| Mini Bus (18 – 20 Seater) | ₹ 28 | 400 |
| Bus (49 Seater) | ₹ 38 | 750 |
Driver Allowance / Bata listed is per day. Parking & Toll gate charges not included.
One Way / Drop Only Car Rental from Bangalore to Coorg
| Vehicle Option | Seating Capacity | One Way Fare |
| --- | --- | --- |
| Hatchback | Tata Indica | 4 + 1 | ₹ 4900 |
| Sedan | Swift Dzire, Etios | 4 + 1 | ₹ 5200 |
| SUV / Toyota Innova | 7 + 1 | ₹ 6900 |
Bangalore to Coorg one way fare includes Driver Batta, Parking & Toll gate charges.
Quick Info
Bangalore to Coorg Traffic Information
The most efficient route to get to Coorg from Bangalore is via NH75. The route is around 270 kilometers and takes approximately 5 hours to travel with a chauffeur driven vehicle from Bangalore Wheels. Make sure to start early as traffic on the highway gets heavier during the day. You can stop over at tourist attractions like Bhagamandala Temple and Namdroling Tibetan Monastery on the way.
The shortest route to reach Coorg from Bangalore is via Mysore Road and NH275. This route is approximately 250 kilometers and can be covered in 5.5 hours. Ideal for a comfortable drive, this route is flanked by the naturally blessed Nagarhole National Park and Tiger Reserve. You can also enjoy a Jungle Safari at the Nisargadhama Forest on your way.
Another alternate route for the road trip is via NH948 and NH275. With a Bangalore to Coorg Car rental, it takes around 6 hours to reach Coorg via this route as it is around 277 kilometers long. History lovers can explore the stunning monuments at Belur and Halebeedu, while nature admirers can stop over at Bisle Ghat on the way.
Sightseeing destinations in Coorg
The natural charm of Coorg is not limited to coffee estates, it is home to gorgeous waterfalls, resplendent lakes, and throbbing wildlife reserves. Dubare Elephant Camp, Honnamana Kere Lake, Abbey Falls, Iruppu Falls, and Nagarhole National Park are famous sightseeing spots of Coorg. Talakaveri, Bhagamandala, Golden Temple, and Omkareshwara Temple are revered pilgrimages in the region.Below are some of the popular places to visit in Coorg during your road trip from Bangalore:
1. Tadiandamol Peak
One of the most popular trekking spots in Coorg, the Tadiandamol Peak is the highest point of the Kodagu region. The spectacular scenery along the trail is a treat for nature lovers and bird watchers. You can trek along the deep forests of the Western Ghats to explore the vivid flora and fauna of the region. At the end of the adventurous trekking experience, you are rewarded with the astounding views of undulating hills and lush coffee plantations of Coorg.
2. Iruppu Falls
Tucked away amidst the Brahmagiri Mountain Ranges, Iruppu Falls is a grand waterfall on a tributary of River Cauvery. Locally referred to as Lakshmana Tirtha Falls, it is a popular tourist attraction of Coorg that you can reach with a private cab from Bangalore to Coorg car rental service.
The waterfall is visited by nature lovers and adventure enthusiasts who are heading on a trek to the Brahmagiri Peak. The origin of the waterfall is linked to the epic of Ramayana, and the festival of Navratri is celebrated with much fanfare in the area. The grandeur of the waterfall is enhanced by the lush greenery surrounding it.
3. Pushpagiri Wildlife Sanctuary
Pushpagiri Wildlife Sanctuary is located in the Somwarpet district of Coorg. Spread across 102 kilometers, it is home to a wide variety of rare and endangered species of birds. The sanctuary houses the Kumara Parvat peak, and Pushpagiri is the highest peak of the area.
Owing to its unique flora and fauna, the sanctuary is a proposed World Heritage site. Kadamakkal Reserve, Mandalapatti Peak, and Mallalli Falls are popular tourist attractions in Coorg, which are located in the sanctuary.
4. Gaddige Raja's Tomb
Gaddige Raja's Tomb is a beautiful Indo-Saracenic style architectural structure housing the mortal remains of the Kodavad Royalty. Built in 1820, the monument is popular among history buffs for its intricate carvings. You can reach the tomb by booking a Bangalore to Coorg car hire.
You can see three tombs at the spot, the largest belonging to Kodava King Doddaveerarajendra and his beloved wife Mahadeviamma. The four corners are decorated with turrets bearing sculptures of Nandi. It is a great place to witness the fine blend of the architecture of those times.
5. Omkareshwara temple
Renowned for its unique architecture, Omkareshwara temple is located in Madikeri. The temple was built in 1820 by King Lingarajendra and is dedicated to Lord Shiva. It is popular among tourists for the beautiful blend of Islamic and Gothic architecture. The temple has a central dome surrounded by four turrets. Its beauty is enhanced by the water tank built on the premises.
What to do in Coorg
Coorg is an exotic holiday destination in India and is well known for its natural beauty. It is a great destination for nature lovers and adventure seekers. With a private cab from Bangalore Wheels you can reach Coorg and indulge in several activities. Camping amidst nature is the most popular tourist activity to enjoy in Coorg. You can enjoy camping amidst nature, by the riverside, in the wild, and on mountain tops.
Trekking is another popular adventure activity in Coorg. You can enjoy hiking and trekking through forests in several places around the city. Tadiandamol Peak, Kumara Parvatha, Galibeedu- Subramanya Trek, Pushpagiri Trek, Iruppu Falls Trek, and Kotebetta Trek are popular trekking spots in Coorg.
Adventure lovers can experience an adrenaline rush while enjoying rafting in Coorg. Barapole River offers white water rafting opportunities for both amateur and experts. You can enjoy the picturesque view of Brahmagiri Wildlife Sanctuary as you raft along the rapids known as 'Morning Coffee', 'Grasshopper', 'Wicked Witch', and the 'Big Bang'.
Nature lovers can enjoy fun activities like bathing, feeding, and riding elephants at the Dubare Elephant Camp, located on the banks of River Kaveri. You can also book nature walks along the coffee and spice plantations. Lavish homestays and estate stays are also available on these plantations. Most places serve authentic Kodava cuisine comprising Sannakki, Akki Roti, Pattus, Pulvas, Baimbale Curry, Kumm Curry, and Chekke Curry. Other South-Indian, Chinese, and Tibetan dishes are also available around the city.
Kushal Nagar Market, Jawahar Silk Sarees, and Tibetan Flea Market are prominent places for shopping in Coorg. You can buy coffee, dry fruits, organic spices, local artifacts, pure silk sarees, homemade chocolates, and wines at these markets. There are several spa and massage centers around the town where you can experience rejuvenating Ayurvedic face and body treatments.
About Bangalore
Bangalore is the seventh-largest city in India, also known as the Silicon Valley of India. It is the capital city of Karnataka and even listed among the most liveable cities in the country. The city has a cosmopolitan vibe as it is dotted with corporate of globally renowned companies.
Bangalore is also known as the 'City of Gardens' as there are many parks and gardens around the city. Lalbagh, Vidhan Soudha, MG Road, Tipu Sultan Fort, and UB City Mall are major tourist attractions of Bangalore. The city has retained an old-world charm in its monuments, as it has adapted to become the hub of commercial activity in South India. Bangalore to Coorg road trip offered by Bangalore Wheels allows you to break free from the tedium of routine life as you travel to the exotic forest-covered hills away from the buzzing city life.
---
Bangalore Wheels is a leading car rental provider known for our affordable rates and premium vehicles in Bengaluru. Book a car from Bangalore to Coorg car rental service and make your trip to Coorg more enjoyable, whether traveling with family or friends. We offer a wide selection of luxury and economy vehicles suitable for all budgets and occasions.
Summary
Author Rating
Brand Name
Product Name
Bangalore to Coorg Car Rental
Price
Product Availability